Sand Dollar Digital Design, Inc.
Wide range of services delivered with a personal touch.
If you are looking to create an online presence for your business or organization; you have come to the right place!
New Settings for Email accounts following server Migration
December 9, 2017

For those who have email on our servers there is a change/upgrade in security. You must turn ON SSL/TLS for the Incoming Server (POP3). If you have a setting (Outlook) to use SSL (accept all certificates) that seems to work best on Outlook.

For the Outgoing Server (SMTP) you MAY need SSL but try without after getting the First setting above working. The log in for both servers are connected for most mail clients.

If you continue to have problems I am here in the office all day and welcome phone calls or we can get a GoTo Meeting session pulled up and I will be more than happy to get you fixed up Lickety-Split!
This is in Outlook under More Settings and on the Advanced tab.

Click Image to Enlarge
The team at Sand Dollar Digital Design, Inc. specializes in bringing your company to the world.

With more emphasis on the non-traditional forms of advertising (web sites and social media) you need an experienced company that are not just IT people but business people that know how to enhance your business model and to take it to the next level.

Our design team consists of experienced, talented individuals that truly love what they do. With backgrounds in Business Management, Computer Programing, Graphic Design and Adult Education, their combined efforts lead to impressive and successful website designs.

Our designers have worked with hundreds of companies from the local mom and pop retail to large municipalities. The one thing they all had in common was with our experience in development, branding and technology they were able to find their niche in the vast market of the internet.
Our Website Goals

* Increase your business opportunities by expanding your range of clientele.

* Make your business information, products and services more easily accessible.

* Improve your business image through multimedia and social media.

* Provide a great experience for you and your staff.
First impressions count. When a new client first comes to your website,you want them to view you as you as a modern company they can trust.
What can we do for you?
Design you a new website using custom graphics or templates.
Revamp your current site by making it mobile friendly.
SEO (Search engine optimization) to market your website on search engines.
Provide web hosting services and company e-mail accounts.
Assist with photography or virtual tour development.
Assist with integration of social media.
Provide access to user friendly content management system along with a variety of other custom programs.
One-on-one training on how to use your website.
Logo, business cards and print ads created to be cohesive to your webs design.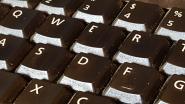 Offering quality web services for the Small Business owner
Sand Dollar Digital Design, Inc.
981 Highway 98 East
Suite 3-109
Destin, Florida
32541
Call Us At:
(850) 585-3445
Policies and
Guidelines